M
C
A
D
U
S
E
R
Mechanical CAD User
P

R

O

/

E

N

G

I

N

EE

R

U

S

E

R

N

E

T

W

O

R

K
and
Product Development Services

This Pro/ENGINEER Network Website helps Pro/E Users find Pro/E related Information in the Internet

Today, thanks to the power of the Internet, we've extended our reach and broadened our focus, remotely extending our expertise to the entire globe.

Don't let it happen, make it happen!

Copyright 1998---2010 ProeUser.com and MCadUser.com

Ronnie Shand All rights reserved.

Visit www.Vacushot.com to see my latest patent pending invention designed to help our soldiers in Iraq and Afghanistan win the war.

PTC and Pro/ENGINEER are registered trademarks, all names in the PTC product family as well as the PTC logo are trademarks of PTC in the United States and other countries. Pro/USER is a registered service mark of Pro/USER, Inc.


Winner of the 2004 Best Overall Tips & Tricks Contest at the PTCUser conference in Orlando, Florida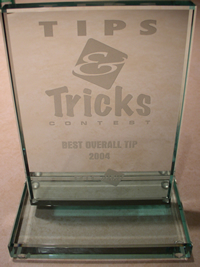 Ronnie A. Shand